Revival Runway is all about supporting Australian brands, and while our focus is mostly fashion, we're also excited to be able to support Australian beauty brands too. This is why we're excited about the a-beauty online store. 
ONE STOP BEAUTY SHOP
Launched in 2020, a-beauty is the brainchild of long-time beauty industry insider Jamee Parker. "I needed a big shift to guarantee I was getting a better work/life balance after my first daughter was born in 2019 and wanted to stay within the beauty and lifestyle arena," Jamee explains. 
"… and along came abeauty.co in 2020, which I launched from my hospital room when my second daughter was two days old. It's a luxe eComm x editorial website that celebrates and champions Australian beauty."
Jamee is dedicated to supporting Australian beauty brands. With her personal experience in the industry – her family founded cult brand Alpha-H – Jamee is perfectly positioned to carefully select the best beauty brands made in Australia, and this is what makes a-beauty so helpful. 
"I would have to say that beauty runs in my blood, so to speak. Working within our family business (Alpha-H) was a big big part of my childhood and I honestly cannot ever see myself not working within this space," says Jamee.
"We only support authentic all-Australian products, and we are proud to partner with 40+ beauty brands," says Jamee. "We are committed to changing the perception of what 'Australian made' looks like in the beauty space, and there is a genuine hunger to support our homegrown brands.
"The term 'Australian Made' has always been a badge of honour, but it hasn't necessarily coincided with a stamp of luxury in the past, but the Australian beauty industry has come a long way. The quality of homegrown beauty brands coming out of Australia are now second to none."
According to Jamee, the name comes from the popular 'k-beauty' term ie. Korean beauty. "I wanted to create something akin to that for Australia and to celebrate our amazing beauty brands that may not have otherwise received the international recognition that they rightly deserve," says Jamee.
A-BEAUTY ALL THE TIME
The website is separated into the sections based on Skin, Hair, and Makeup, Wellness, Fragrance, and a special section for Holiday options. For Christmas 2022, Jamee has curated a cool list of discounted best items in a range of price points – under $35, under $55, under $100 and under $200. The Australian brands featured on the site are considered the best in the industry with quality ingredients, with many including native plants.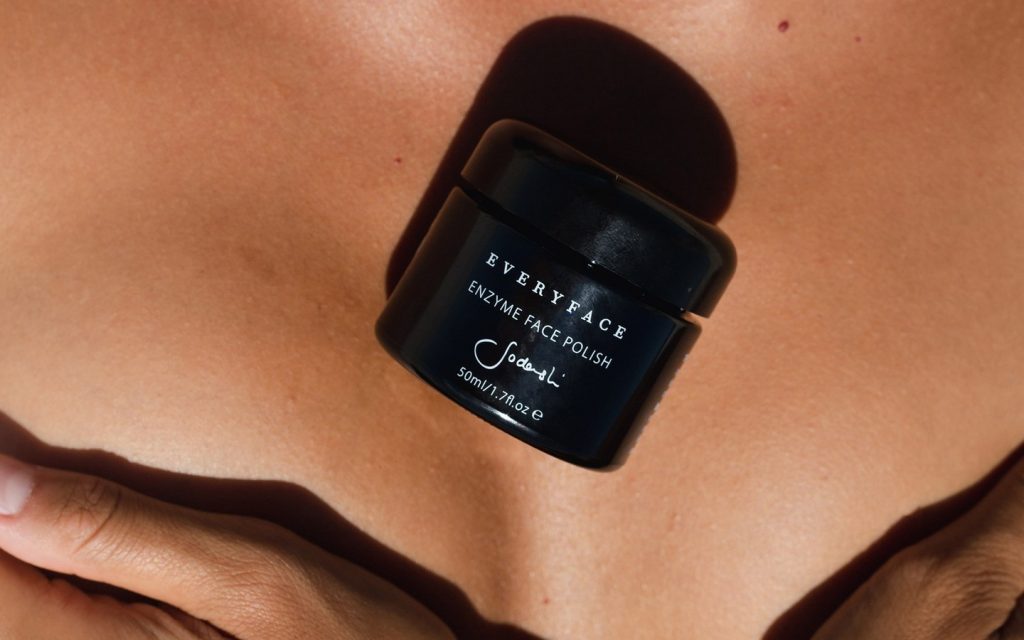 Some of Jamee's favourite go-to products are included in her top list: "I am obsessed with the Boost Lab AHA Resurfacing Glow Serum, it's amazing and one product I literally use every day. 
"At the moment, I am [also] reaching for the ASAP SPF50+ Hydrating Defence as my sunscreen of choice … [and] my ride or die cleanser will always be the Alpha-H Triple Action Cleanser," Jamee admits.
SUSTAINABLE BEAUTY
Sustainability has become a core concern for the fashion industry, likewise the beauty industry is also now focusing on not only being more ethical and 'clean', but also on being more sustainable. This is something that Jamee takes very seriously. 
"Here at a-beauty, we are committed to minimising our impact on the environment. All purchases made through our e-store are shipped in sustainable packaging for an eco-friendly option. Our orders are packaged in a recyclable cardboard box with recyclable, renewable and biodegradable paper filling. Both the box and paper consist of more than 50% partially recycled content and are 100% recyclable," explains Jamee. 
You can also learn more about each brand's ethical, sustainable and organic statuses in the brand descriptions on the a-beauty website. Just go to the Brands section and click on the one you are interested in.
THE FUTURE FOR A-BEAUTY
Jamee remains obsessed with discovering more fabulous Australian beauty brands to stock on a-beauty. "I have a little black book of brands I would love to launch on site, so it's always exciting when we get to tick one of those off," she says.
"I love expanding the team and each year, we get a little bigger, so a goal is definitely to continue to build the business and the a-beauty team. We would [also] love to have a pop up store in New York and London within the next three years."
To shop a-beauty, go to abeauty.co. Brands on the site include ASAP Skincare, Vida Glow, The Beauty Chef, Slip, Vida Glow, Inika Organics, Cinch Skin, Eye of Horus, Vanessa Megan, The Kind Sunscreen, Salt by Hendrix, Ere Perez, Lumira, Hunter Lab, and Who is Elijah. You can follow a-beauty on Instagram at @abeauty_au.