When three friends – Lisa Mosca, Nadia Del Giudice and Lavinia Thomas – decided to create a brand that supported their shared love of accessories, particularly headwear, it wasn't long before ThreeUnite was launched.
"ThreeUnite officially launched in September 2021. Launching a brand in lockdown certainly had its challenges, especially when being resolute on being Melbourne made. However, our persistence, shared values, collaborative skills and passion for addressing a pain-point was our obsession," explains Lavinia.
"Of course, during the worldwide pandemic – and the absence of hairdressers! – people embraced headscarves to hide grey hair and regrowth, whilst looking for ways to elevate their WFH attire to ensure a polished, professional aesthetic on Zooms etc.
"Whilst we encountered delays in manufacturing due to ongoing lockdowns, the timing for launching our brand could not have been better. It was evident we weren't alone in our frustration for finding a headscarf that stayed put and was comfortable to wear all day. We're not claiming to have invented the headscarf, but we have certainly made it easier for people to wrap and style them" adds Lavinia.
"We have been friends for over 15 years and have always loved accessories, in particular headwear, and love wearing headscarves to elevate our outfits and promote self-expression. After growing tired of headscarves that would slip and slide, or have limited styling options, we became obsessed with creating our own design.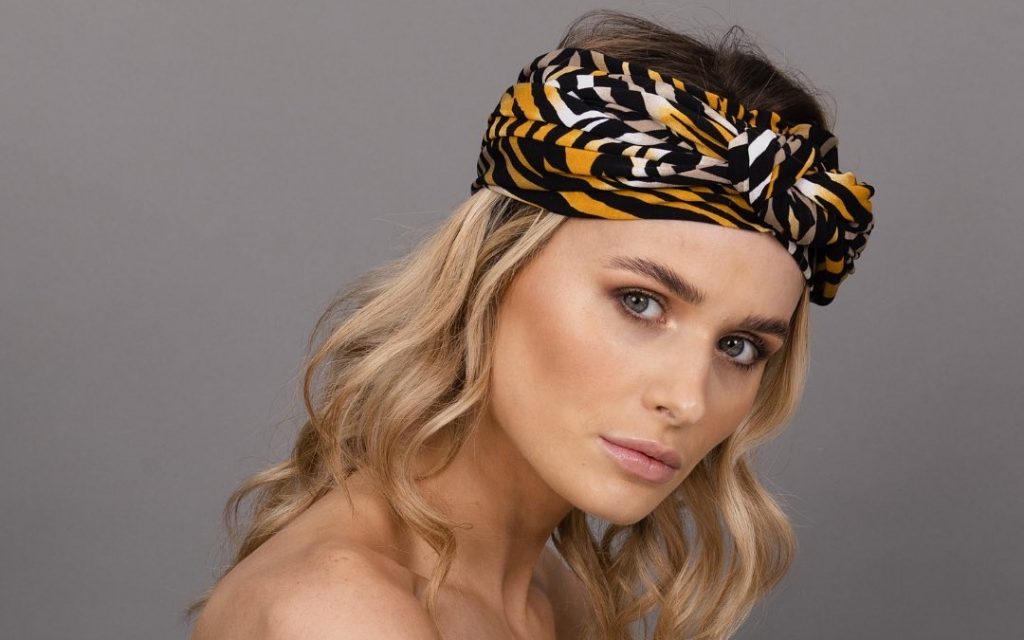 "After months of trialling various fabrics, lengths and utilising features to make them easier and more versatile to style, ThreeUnite was born," explains Lavinia.
"We each have complementary roles within the business, that's why we work so well together. Avid headscarf wearer, Lisa, is a graphic designer with over 20 years' experience in the industry. She also worked in a visual merchandising studio alongside some of Australia's top fashion designers.
Lavinia's background is in retail, marketing and events; she has also long been a fan of wearing headscarves to "help control her natural curls". "Animal print and shimmer are my go-to favs for headwear. I dress quite simply and wear a lot of black, so pops of colour and sparkle add a fun twist to my look," she says.
Nadia also has a background in marketing, particularly strategic planning and project management: "Fortunately, my mother taught me how to sew from a young age. I'm very hands on with pattern making and creating samples before going into production." 
"As advocates for slow fashion, our focus is on high quality, ethically produced statement pieces that are sustainably considered. Being Melbourne-made is of high importance to us, from sourcing our fabrics, to our patternmaker and manufacturer."
"The demand for Australian-made products is stronger than ever. As advocates of the slow-fashion movement, all our pieces are ethically produced goods by local manufacturers, with all aspects of our design, operations, packaging and supply-chain being sustainably and environmentally considered," says Lavinia.
According to the three founders, the brand's name "signifies the three founders and how accessories bring (unite) an outfit together".  
"Throughout history, the number three has unique significance, from Greek philosophy claiming three to be the perfect representation of harmony, wisdom and understanding. In design, the number three represents balance, the smallest number needed to create a pattern and the principle of creating a group, community and working together."
 The co-founders describe the brand's aesthetics as "a contemporary, modern Australian aesthetic", that can be interpreted to suit any number of various fashion styles. 
"That is the unique appeal of ThreeUnite headwear, for regardless of the season or occasion, we encourage people to have fun with their personal style and to feel confident and unique wearing our considered, contemporary pieces."
ThreeUnite headscarves are promoted as being able to be worn in five different ways, but the team say they can be worn in any way you really want to try. 
"Let's not forget the practical side of wearing a ThreeUnite headscarf … Never let a bad hair day get in the way of creating a great style statement. As they effortlessly lift your mood from glum to glam when you're 90% dry shampoo with no time to wash and style your hair," adds Lisa.
Their inspiration comes from "history, fashion and culture", worn by fashion icons like "Grace Kelly and Bianca Jagger, 90's icons Kate Moss and Sienna Miller and today's IT girl icons including Bella Hadid and Dua Lipa".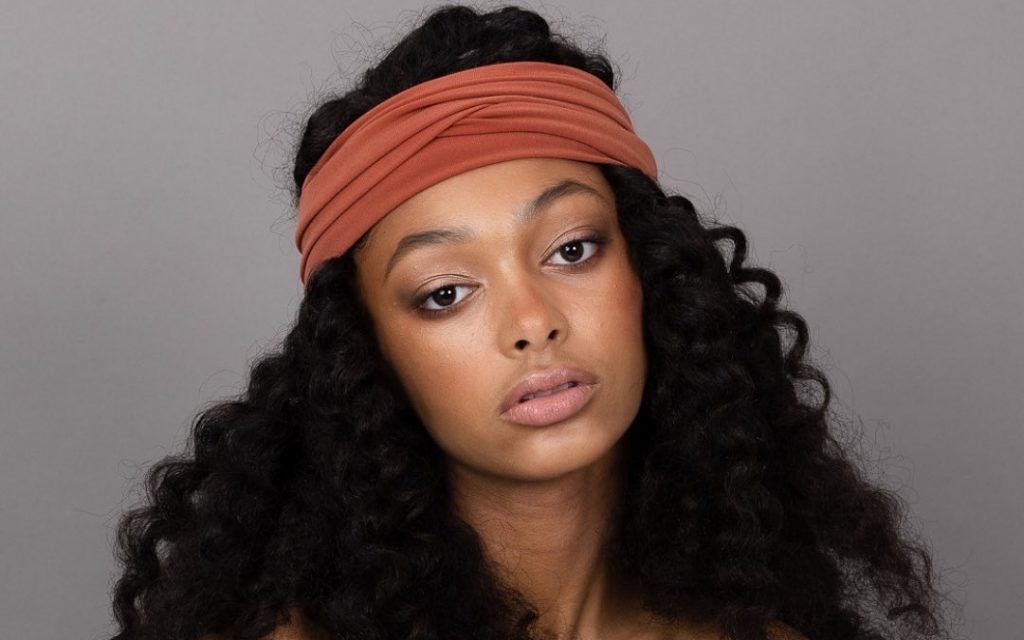 "The ThreeUnite customer also inspires us. The time-poor working mum, the aesthetician, the uni' student, the women who write to us who are going through cancer treatment, who wear our pieces to make them feel more confident whilst their hair grows back; their shared stories how ThreeUnite helps them feel seen, in a positive and freeing way. 
"Our tagline 'create a statement' underpins exactly what ThreeUnite aims to achieve, by elevating every day dressing and creating the finishing touch to your outfit.
"Our bespoke design suits all hairstyles, face shape and skin tone. Subtle, simple tweaks to placement and wrap style can expertly enhance facial contours. Whilst creating an effortless, fashionable moment to break away from the 'top-knot', hide greys and disguise regrowth. ThreeUnite headscarves can also be styled to add volume, conceal receding hairlines or disguise alopecia or hair loss whilst recovering from illness.
 "We have recently joined forces with Look Good Feel Better, a non-for-profit organisation, run by the Cancer Patients Foundation. Our headscarves are being used by their LGFB ambassadors in their virtual training sessions which are dedicated to teaching cancer patients how to manage the appearance-related side-effects caused by treatment for any type of cancer.
"As a female owned and operated business, each with their own personal experiences of loved ones suffering from hair-loss due to cancer, it is our goal to do more to help make a difference and help women during this difficult time," says Nadia.
"Furthermore, there is no right or wrong way to wear your ThreeUnite piece. Hair up or down, from day to night, you style to suit your mood, outfit and occasion."
To shop ThreeUnite headscarves go to threeunite.com. You can also follow the brand on Instagram at @three.unite.
 Discover more interesting Australian fashion brands in our Brands & Designers Section.