With a unique take on the world of mens swimwear and leisurewear, Sydney-based brand Commas has been making its mark on the Australian fashion industry. 
Named the 2021 winner of both the Melbourne Fashion Festival's National Designer Award, and also garnering an Honourable Mention for Sustainability, Commas continues to add to its already prestigious list of awards. Commas was also the first Australian mens swimwear brand to show at Pitti Uomo in 2017, and was named the top swimwear brand for 2020 by Vogue Hommes.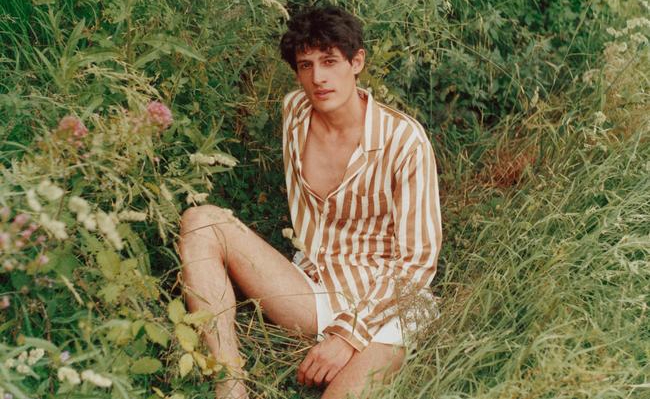 Commas is also one of the few Australian brands to be stocked on major international online stores Matchesfashion, Mytheresa and SSENSE, where its mix of louche luxury in the form of fine linen shirts, shorts and robes is juxtaposed with more revealing swimming trunks. 
The brand is known for its original print designs that are developed from an original artwork and then translated onto fabric. Each collection revolves around the chosen art piece print that is also handpainted onto certain garments, and includes the brand's core products of camp collar shirt, linen lounge pants, Italian linen robes and signature recycled polyamide swim shorts.
Sustainability is built into the brand's DNA, with each garment handmade in Australia, using fabrics from family-owned mills in Europe and Japan, including recycled polyamide from Europe and Australian organic cotton. Commas is also working towards net-zero emissions for its local production, and offset carbon emissions for all freight and flights.
The Commas mens swimwear 'look' is an interesting combination of mid-century European style – think Italian beachside holidays in the 50s – with the more nature-focused, laidback vibe of Aussie surf culture, but with a 50s twist. 
The designs have a slightly formal edge, with button-up shirts, robes and non-stretch fabrics, but the comfortable fit helps the pieces morph softly into beachwear. 
Prices aren't cheap. You'll be paying AU$605 for a silk camp shirt, and the brand's classic swim shorts cost up to AU$345 depending on the fabric and print. Still, this menswear is made to last, and the classic cuts will never really date. Commas is investment shopping at its best. 
For more information about Commas and to shop the brand, go to commas.cc.