Nathan James has found himself with a brand new career as a fashion photographer and he couldn't be happier.
We love discovering new and exciting fashion talents, especially photographers, and when Melbourne-based shooter Nathan James asked to be involved with our recent runway show we obviously said yes after seeing his work on @nathan_james_melbourne.
What we couldn't have known is that despite his obvious skills, Nathan has only been shooting fashion for 11 months!
"I only started out in Fashion Photography about 11 months ago, I had done wedding photography before that, however l felt it wasn't my niche," Nathan explains.   
"Working within healthcare for many years I decided after the COVID lockdowns Melbourne endured, and a few family tragedies, to go back to college in July last year and learn the technical side of photography and also be with like-minded people.  
"It was fabulous and l felt at the time that it was the best thing l had done in over 20 years. Once l had finished my course l was then invited to do a Workshop in both Street Style and the narratives of Fashion Editorials in Paris. What an opportunity! 
"… and being in my late 40s l decided to attend Paris Fashion Week in January this year where l didn't just do street style, l also got the opportunity to attend quite a few runway events. The whole experience was incredible, or should l say exceeded all my expectations."
Nathan says he has always loved fashion, however growing up in the 1980s and 1990s he had few opportunities to indulge his passion.
"Things were different then and growing up in both Melbourne during my childhood and then in my early teens in regional Victoria, for a young boy to express such an interest … well let's just say it was open to scrutiny … it was just a sign of the times."
Later he felt more able to openly enjoy fashion and resumed his interest in photography: "I haven't looked back since." 
INSPIRATION IS KEY
When Nathan is shooting he says that "inspiration is key" and while the outcomes vary depending on whether the shoot is for editorial or street style, it is the idea that is most important.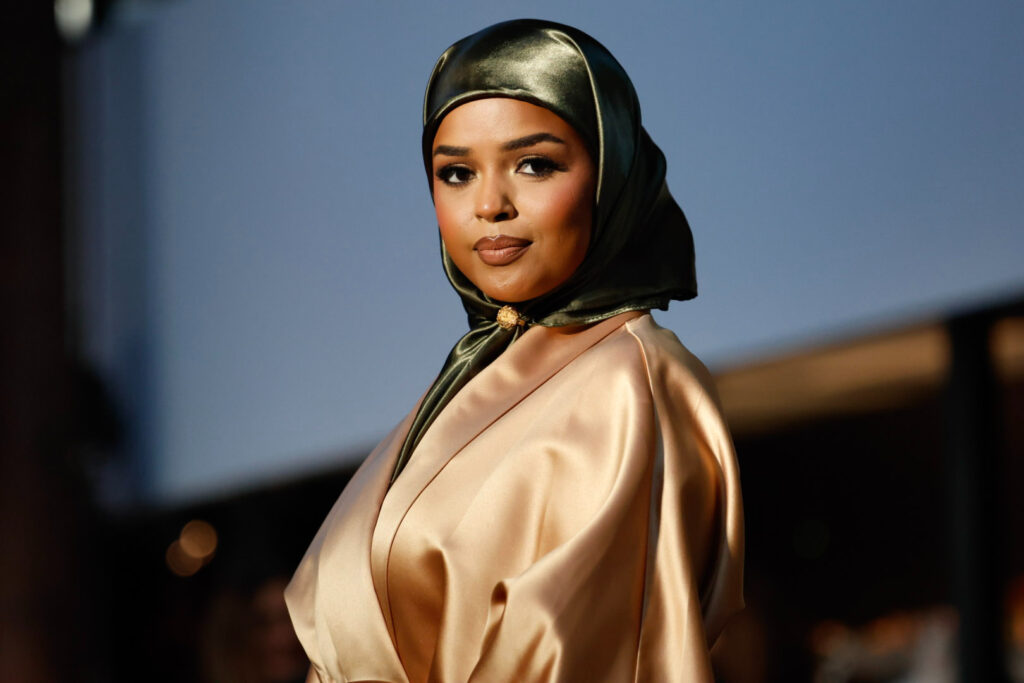 "I read and look at magazines, adverts, art and history. I even channel other photographers past and present. I have a vision like all photographers and run with the brief and at times collaborate with a shared vision approach. I'm always up for a challenge and learn from it every time," Nathan explains.
Nathan is also inspired by the garments, the models and the locations. He is also a staunch supporter of our talented Australian designers.
"I feel Australian fashion is diverse, cultural, inclusive and limitless. We have come a long way in the landscape and as that evolves Australia shines. We have many great designers in this country that have made a success not only nationally but globally," says Nathan. 
"We should be proud of what we as a country have to showcase because it's important to keep on trend. I look forward to what else Australia has to offer as these are exciting times."
GOALS & TIPS
As a relative newcomer to the world of fashion photography, Nathan says his goals continue to evolve with his constantly improving skills and knowledge.
"Overall [my goal is] to provide the best images l can, to evolve in the fashion landscape and continue to collaborate with like-minded people and to establish exceptional relationships," Nathan says.  
"I am loving every moment of photography and whilst l am here on this earth l intend to continue to manifest the good vibe. I have a huge support base and for that l am extremely grateful."
As for his tips for anyone interested in becoming a fashion photographer, Nathan suggests they "find their niche".
"Navigate exactly what you would like to achieve," he says. "I would love to mentor anyone down the track and share not only my own experiences but their journey moving forward. I am extremely enthusiastic about photography and feel l learn something new every time I shoot."
Check out Nathan's photography work on his Instagram account at @nathan_james_melbourne.