Queenslander Edwina Sinclair, the designer and founder of the brand Soot, has always loved fashion. 
"It sounds so cliché but from a young age I always knew I wanted to be in fashion. My mum was very creative and I leant a lot from her during my younger years. I studied a Bachelor of Fine Art (Fashion), which only bolstered my love for this industry and solidified the idea that I wanted to work within the arena," Edwina, pictured below, explains.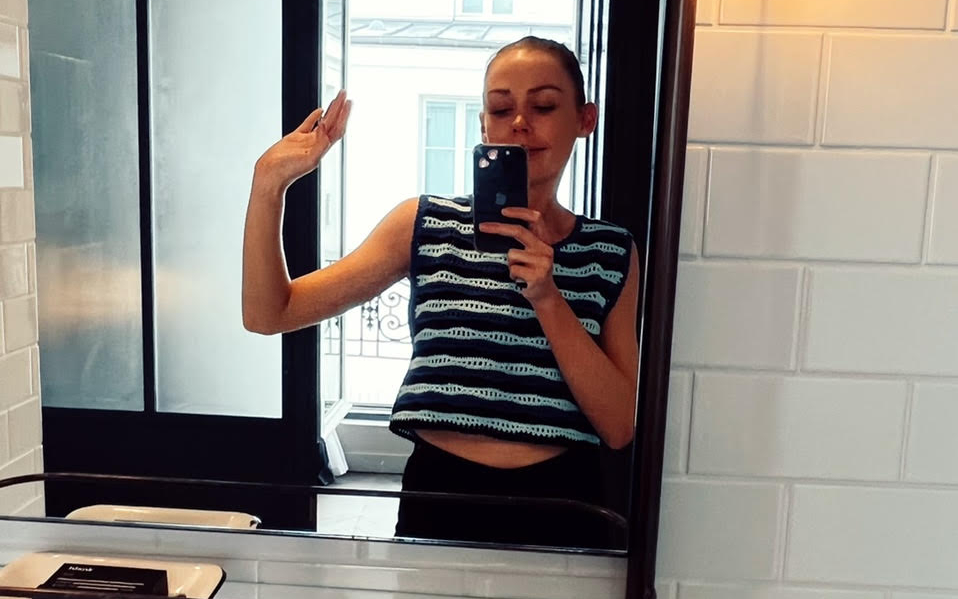 "I came up with [the name Soot] so long ago, before I had even graduated uni! I liked how the name is short and punchy and O is my favourite letter in the alphabet."
Soot was first launched while Edwina was still studying at university: "I had the brand for a few years, based in Brisbane, before I decided to put the label on hold while I worked in-house at – and learnt from – other Australian fashion brands in both Melbourne and Byron Bay."
After a five year break, Edwina relaunched the brand in 2021, in her new location of Byron Bay. "Our first collection, 'Beach Daze,' launched exclusively online and at one of our favourite boutiques in Brisbane called Camargue," says Edwina. "Each season we have been growing our presence online and with our wholesalers. 
"There are always hurdles when launching a brand. It takes a while to execute timelines and form relationships with suppliers you can trust, so my biggest tip for anyone launching a brand is just to be patient and take the time you need to ensure things are the way you want them to be before launching."
LEMON COLA FIZZ
The Soot aesthetic is a combination of colourful summery knits in loose, wearable shapes – obviously perfect for a beach holiday – and feminine pieces with girlish touches like bow-tie shoulders and delicate frills. The signature of the brand are pretty, slightly odd, colour combinations – there's a touch of Wes Anderson about the colour palettes.
"I love colour and creating unusual colour palettes that feel uniquely Soot. I love to look at vintage collections and silhouettes for inspiration and always try to portray a mood when putting a collection together. The Lemon Cola collection is vibrant yet still feels very calm," explains Edwina.
You can clearly see Edwina's inspiration from popular French brand Jacquemus, which is also known for its unique use of colour. "Jacquemus! The creativity, the eccentricity while still creating something super commercial really inspires me," Edwina says. 
Lemon Cola is the latest collection from the brand, with the focus on making the most of Soot's core, most popular pieces. 
"For the Lemon Cola collection I really focused on fusing the Soot aesthetic for our customer from existing collections. We refined some of the most popular shapes and introduced an exciting new colour palette," says Edwina. "The Lemon Cola shapes and colours are designed for sun drenched days and spontaneous dance parties on summer nights.
"My favourite piece [of the new collection] is probably the Boogie Crochet Dress. I find it super versatile. You can wear it over swimwear to the beach, or you can also dress it up by wearing it over some tailored pants with a pair of heels," she says. 
"The Soot philosophy is to create the ultimate holiday wardrobe. Using premium natural fabrics, exciting colour palettes and prints and timeless silhouettes. Our motto is 'Let the good times roll!', because they're clothes that are made for the best of times."
SUSTAINABLY SOOT
Like the majority of Australian fashion brands, Soot has a strong sustainable and ethical framework, particularly regarding its production.
"Soot is made in Australia," says Edwina, "Our woven styles are made from natural fibres; all [our] prints are printed with biodegradable and eco inks; our swimwear is made from recycled nylon, and [our garments] are designed for longevity and to transcend seasons or trends."
This sustainable focus also extends to using compostable mailing satchels.
 THE FUTURE IS BRIGHT
"I want Soot to continue to be a brand I am incredibly proud of, continuing to work as sustainably as possible and crafting curated collections that can be worn through seasons and as trends change," Edwina says.
"I love getting feedback that the people who wear Soot feel good and confident in the designs, and that is what I want to continue with. I'd also love to continue to grow the brand and start creating larger drops commercially speaking." 
To shop Soot, go to www.soot.com.au, and follow the brand on Instagram at @soot_the_label.
Discover more interesting Australian fashion brands in our Brands & Designers Section.