Have a look behind the scenes. On May 6, 2021, the team held a major runway event featuring 11 independent Australian fashion designers at hip Melbourne venue, The Third Day. Here is a look at what went on backstage featuring photographs by our very own Imogen Turnbull.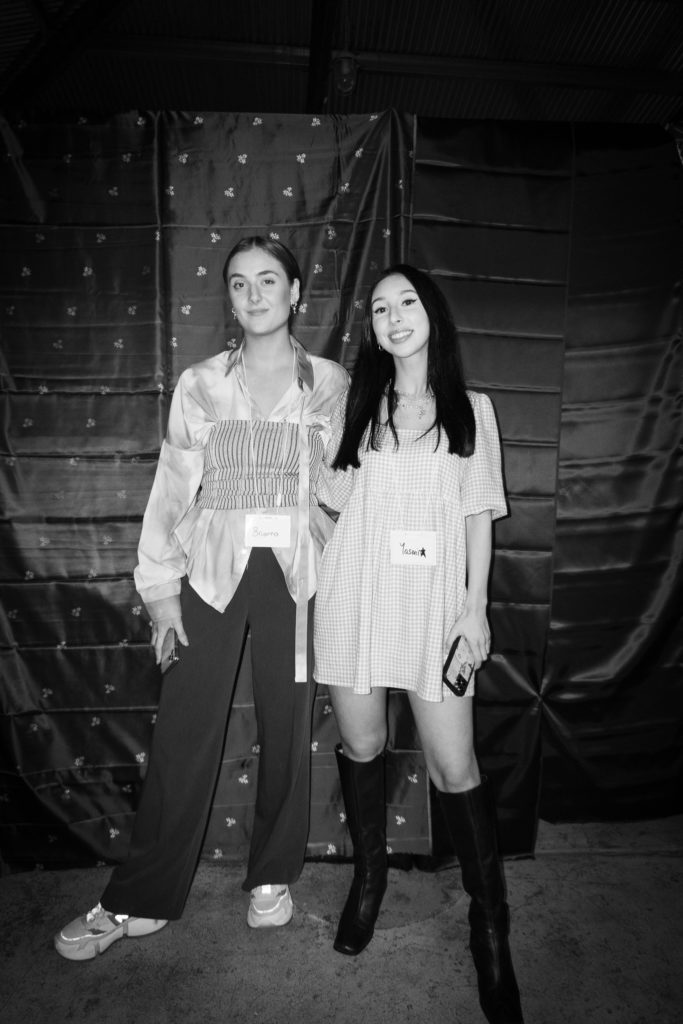 Meet our two amazing assistants for this show, Brianna and Yasmine, who curated the collection of designers and models for our May show. Throughout the show, Bri assisted in running backstage, communicating between the models, dressers, showrunners and makeup artists whilst Yas ran the door for the night and created our visual marketing campaign in the lead up to the event.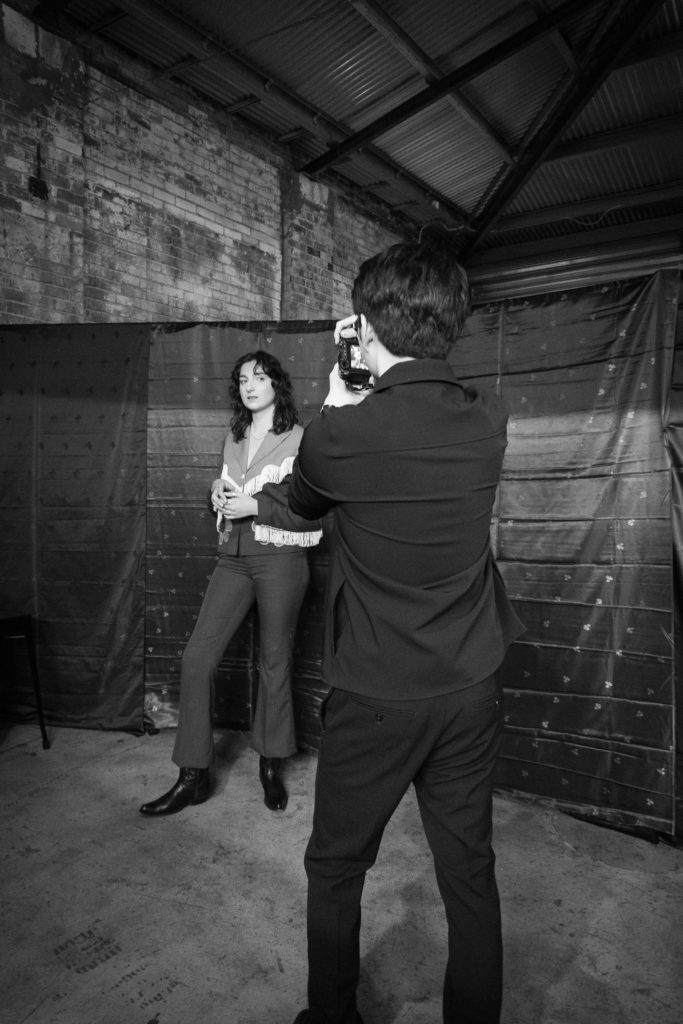 Revival Runway team member Tom capturing one of the models before the show. Mackenna is seen wearing a Reigner suit. Tom joined the team halfway into the lead up to the show and was able to slip into taking photos, running the door and is continuing to write articles for our website.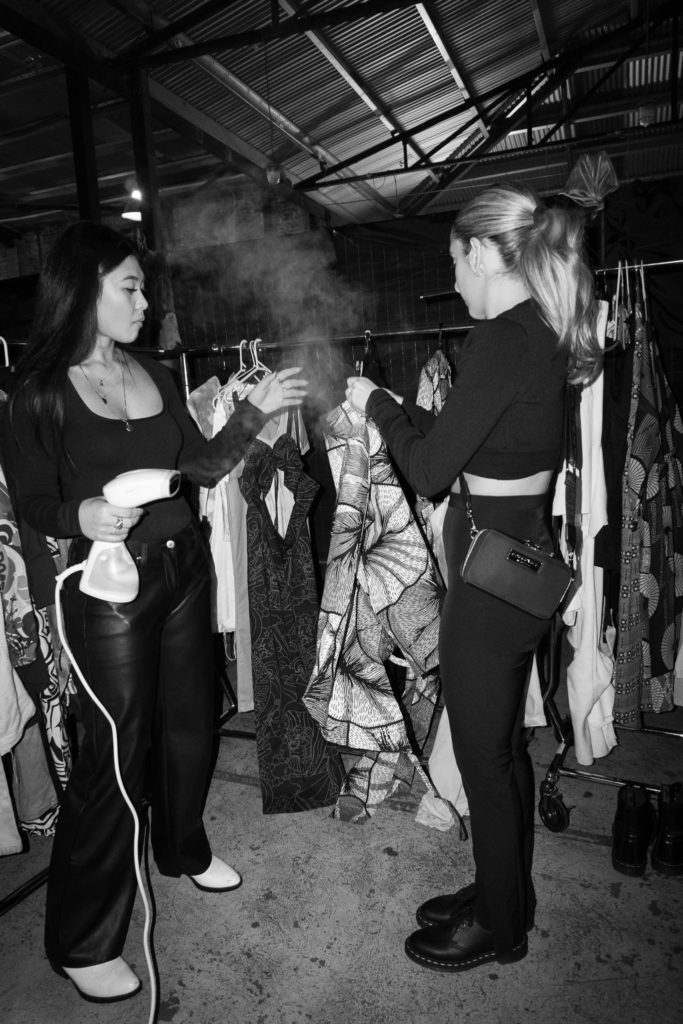 Two of our wonderful volunteers from the night of the show steaming an item by Yevu. These volunteers, along with a few others, are students from the fashion programmes at COLLARTS. These students were able to have an exclusive experience of the Melbourne fashion industry by working backstage at the event.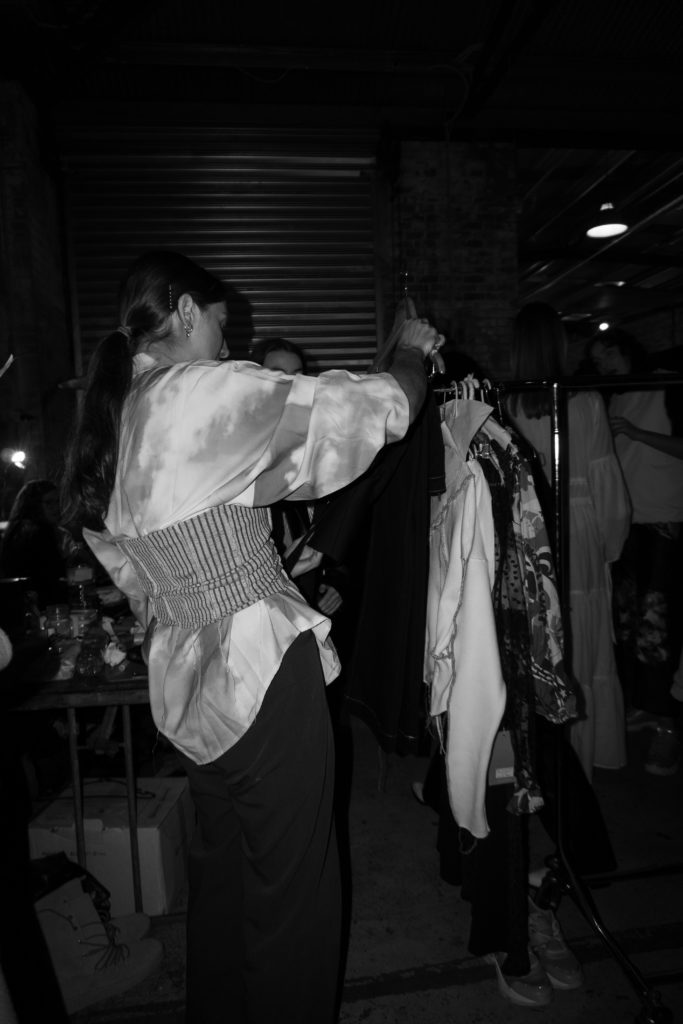 Our lovely Bri backstage cross-checking all of the garments before the models are dressed in them. One of Bri's jobs throughout the show was to ensure the dressers understood how the garments were to be worn, here you see her teaching one of the dressers about the item she's holding.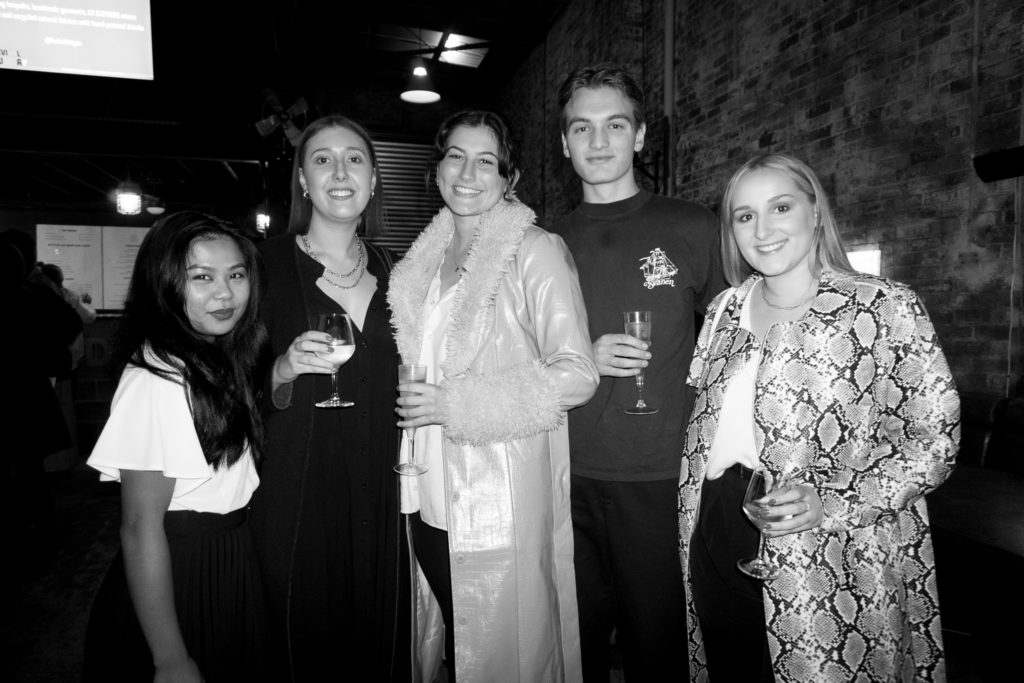 Some of our amazing guests at the show. This group in particular studied and are my friends as well as also being taught by our brilliant founder, Sofie Carfi, throughout their university education.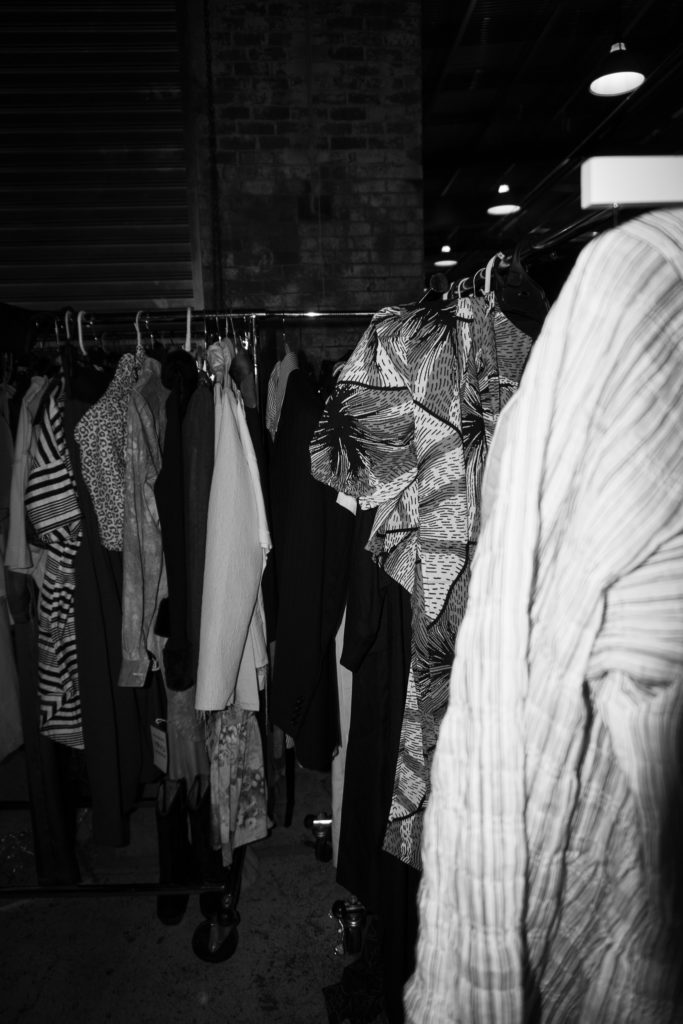 Behind the scenes in the backstage area of the show. All the garments are lined up and waiting for the show to begin. Throughout the show, I overheard many of our staff and models eyeing off the items, wishing to purchase them in the future.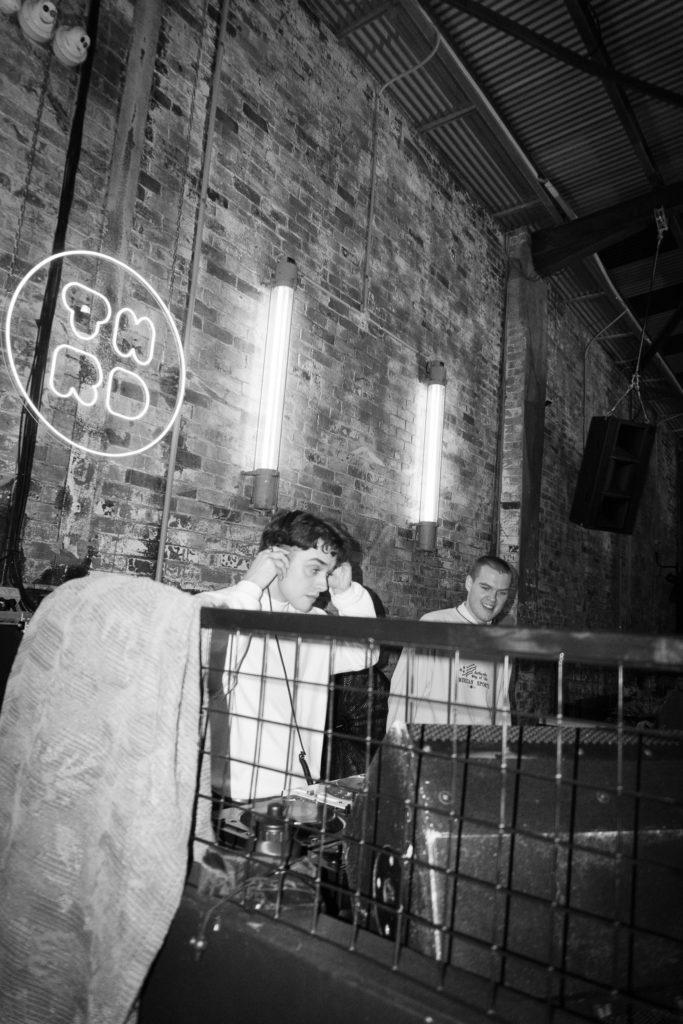 Our incredible DJs Saggy T (Tom Hewitt) and D'Arcy Riethoff for the night. These young artists created a curated lineup for each brand as well as having a great after-show party for our guests. 
Discover more interesting Australian fashion brands in our Brands & Designers section.