Melbourne-based bespoke fashion brand Pazdaz was launched in 2020, by designer and maker Paris Culbertson. With a focus on pretty, pink, shiny and over-the-top special occasion pieces, Paris is inspired by her clients' desire for a touch of 'razzle dazzle' in their wardrobes. 
"I love to wear fabulous shiny things and I think that is kind of magnetic to Pazadz girlies! I have had many late night conversations with like-minded strangers on a night out who appreciate the glamour  (or frivolity) of my outfits," says Paris.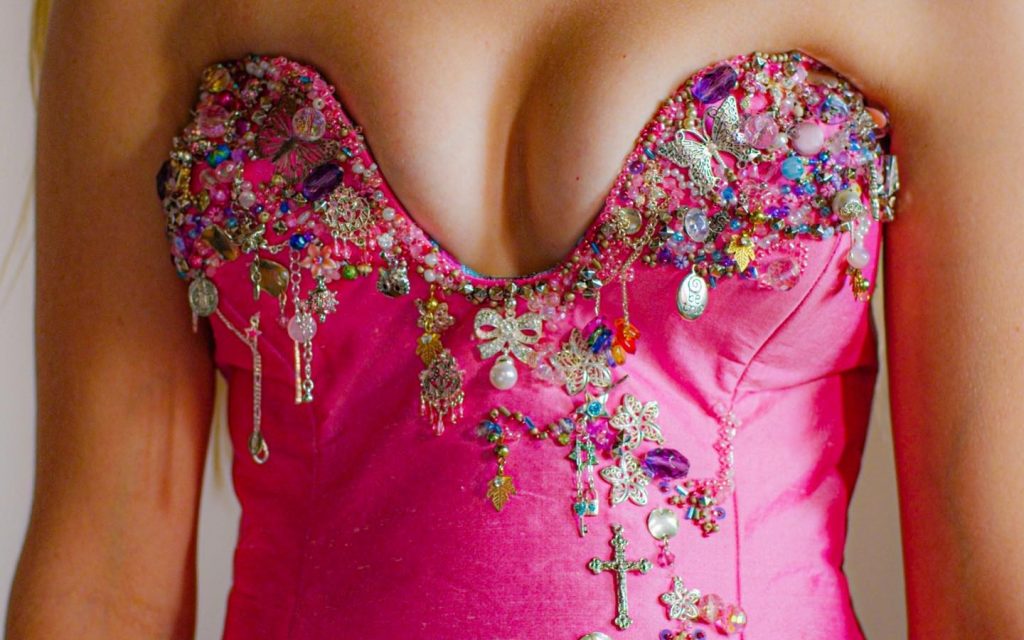 "So I realised that there are actually a lot of people out there who like the things that I like, and so I thought why not? There is something special about wearing something fabulous and fun – it makes other people smile, and oftentimes it encourages conversation between strangers. 
"It struck me that these fleeting smiles, and wide eyes are just small moments in time; but sometimes when you look back the small things were the big things, and if I could free people from concern in any way, for any length of time, that would be a worthy endeavour. I decided to create the sparkle I want to see in the world!"
Paris makes all her garments in Melbourne and by hand, ready-to-wear pieces are always created in limited numbers, and the majority of her work is custom, so each bespoke garment is unique. 
"[Pazadz is] female-owned and operated," Paris says. "Garment manufacturing is generally a low-paid, female-dominated trade, despite the incredible skill and craftsmanship behind a piece of clothing, I firmly believe in supporting Australian designers and makers – cancel fast fashion!"
Paris also feels strongly about supporting the traditions and techniques of hand sewing; her long-term goal is to create an atelier that helps to grow "the local industry and cultivate a love for the remarkable and historic slow art of dressmaking."
Website: pazadz.com | Instagram: @pazadz
Read about interesting and creative Melbourne fashion designers in our Stories Section.