BY MARTHA SARUMPAET
Inspired by the Hollywood starlets of the 1950s, House of Waterstone is a Melbourne based brand made for the modern day 'It-girl'. Taking elements of classic femininity,  designer Amber Waterstone reinterprets timeless beauty and nods to her ancestry of successful women in dressmaking. Creating garments tailored to feminine silhouettes, House of Waterstone is the embodiment of elegance and romance.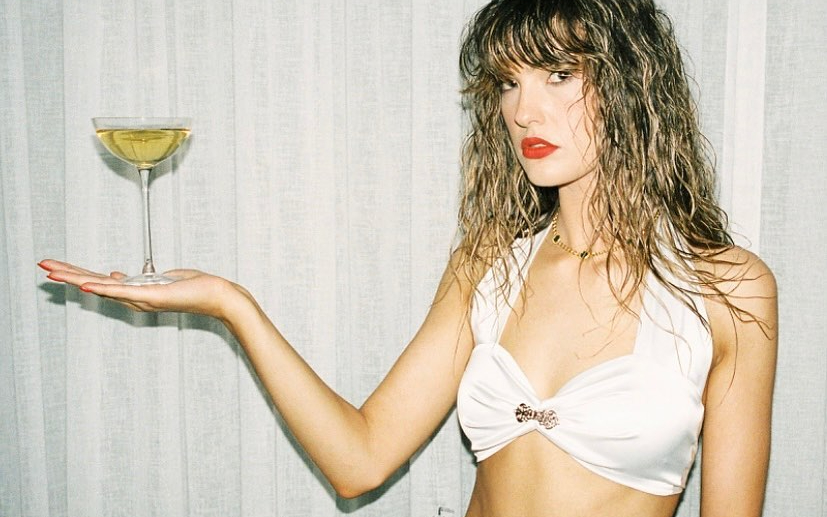 "I base my designs off past icons in a way of appreciation for what has come before us. I  really love to create something with history and a story to tell. My inspiration comes from  my grandmother and my great auntie who owned a dress making boutique in Richmond in the 1950's, but also films and magazines starring Marilyn Monroe, Sophia Loren or  Audrey Hepburn," explains Amber. 
From her fondness for beauty in the smallest details, Amber found an escape from her small town upbringing in the world of fashion. Her yearning for a place to exert her  creativity started young, when she found school difficult at times.  
"I found fashion to be an escape for me to go into another world where I feel my creativity  has no limits. Breaking away from my surroundings in order to understand who I am and  want to be has been a key part in the creation of House of Waterstone. Having a  journal by my side and a pen is all I ever needed."  
After graduating with her Associates and Bachelors in Fashion, she felt the urge to continue in  her work as a designer, building the foundations of what would be her very own label. Having completed her graduate collection, she felt she had more to offer than just one  collection. 
"I became inspired seeing people creating their own businesses. It was  definitely a light bulb moment!" Thanks to her supportive peers who had similar desires  and aspirations, House of Waterstone began its journey as a made-to-order slow  fashion brand in 2020.  
"So many setbacks and tears were shared. Creating this brand was such a moment for  me. Every setback and being told I couldn't do something has definitely made it so much  more exciting. 
"The hurt only lasts for a minute or two but seeing everything come together in the end, the payoff is beyond rewarding. Life works in mysterious ways and I love every second of it. My brand is a representation of my art and seeing people wearing it is like a huge hug to me!"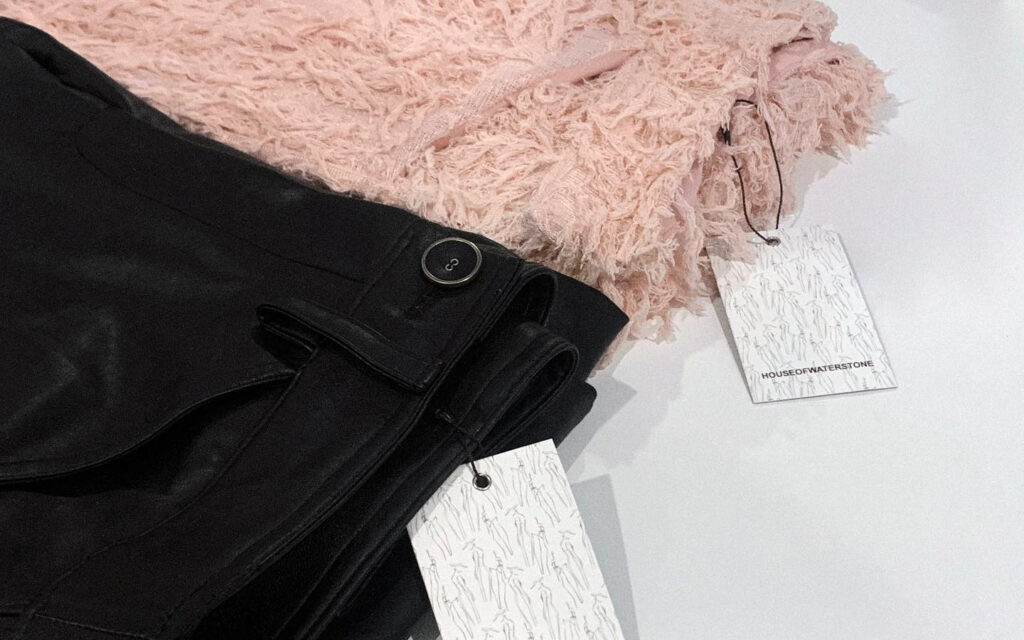 House of Waterstone consists of a team of three people; herself as the designer, a pattern maker and a pattern grader. Each garment is  carefully constructed and made-to-order in a Melbourne studio. Amber stresses the importance of not over producing garments, so that each piece will be cherished and loved in their customers' wardrobe as a one of a kind piece. 
Amber believes this helps reduce the negative impact of fast fashion: "Time  management, processing and constructing each order within a 12 day time frame becomes familiar over time. This avoids over-producing and allows us to be more free  with creativity." 
Since its inception, House of Waterstone has had the opportunity to be featured in London based magazine OFF THE RAIL (2022) and at the PLATFORM ONE Market (M/FW 202). 
House of Waterstone made-to-order garments can be purchased via  www.houseofwaterstone.com.au and you can follow the brand on Instagram at @houseofwaterstone.