Melbourne fashion designer Monique Maugeri learnt her love for fashion and making clothes at the knee of her Italian seamstress and patternmaker grandmother. 
Monique set up her brand Era97 in January, 2021, after thinking about having her own fashion label for years: "I would always make comments that I wished I could have my own clothing brand as a teenager but never thought it was possible."
"The name ERA97 was derived from my love for fashion from all different eras of time, and 97 being the year I was born."
It is difficult to put Era97 in a conventional fashion 'box', Monique pursues her imagination and creativity as it comes to her, sometimes creating an 80s vibe, sometimes 70s or 60s. The one connecting thread is quality production despite the seemingly simple cuts.
"I don't really care to have a set aesthetic for my brand, I just know that I love different styles of fashion and what I wear on a daily basis is very dependent on my mood and inspiration of that week, so I want to be able to emulate that in my designs."
Monique makes all her pieces by herself, sourcing her materials locally or from Europe. Her production style fits into the new 'slow fashion' movement; she is adamant that she does not want to over-produce garments.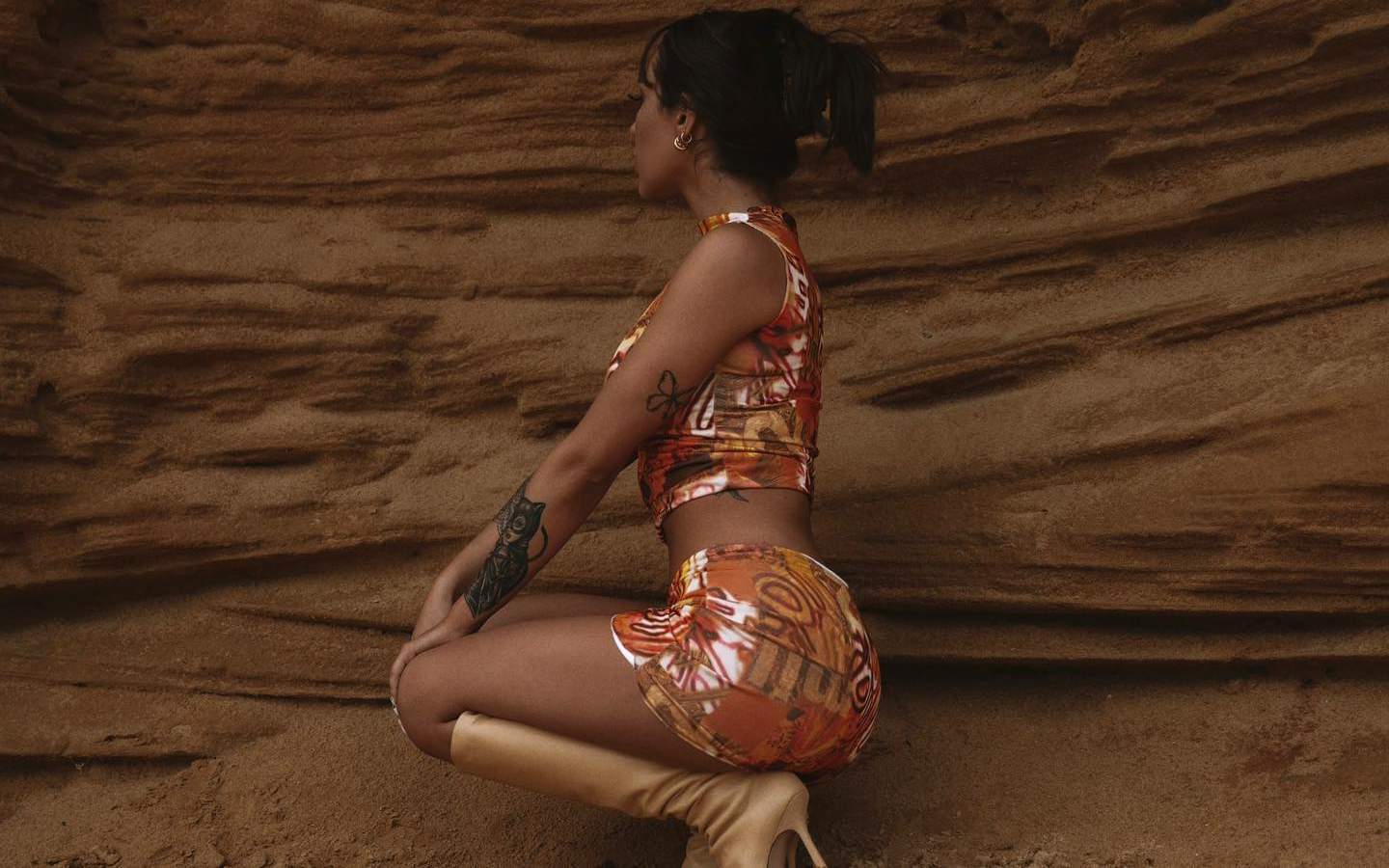 "I do every aspect of the brand on my own, from the fabric sourcing, to the sketching, sample making, patternmaking, product making, photoshoot brainstorming, the photoshoot itself, editing content and videos, as well as the creation and editing of the entire website … let's just say I'm tired!
As for the future of Era97, Monique wants to continue building the brand, and bringing her creative ideas to life.
"Eventually I would love to have an entire studio in Melbourne where I can have a small team, fit a little office, a sewing area, a photoshoot area, and an area to hold current and upcoming stock, that would be a dream come true." 
Website: www.eraninetyseven.com | @era.ninetyseven
Read about interesting and creative Melbourne fashion designers in our Stories Section.