BY MARTHA SARUMPAET
As a Melbourne designer in the midst of completing their Bachelor of Fashion Design, Stella Readon of Heroines is always looking for opportunities to grow and expand their knowledge and experience. Having  studied the theory of what it takes to work as a designer and produce a successful range, Stella is grateful for the opportunity to be showcasing Heroines' first ever runway collection at Runway Revival's upcoming event REVIVAL III at The Third Day. 
"It's the biggest project I've done. It's very exciting to do a runway. Having to make 10 looks gives  me a chance to design with a theme and tell a bit of a story as a designer," explains Stella.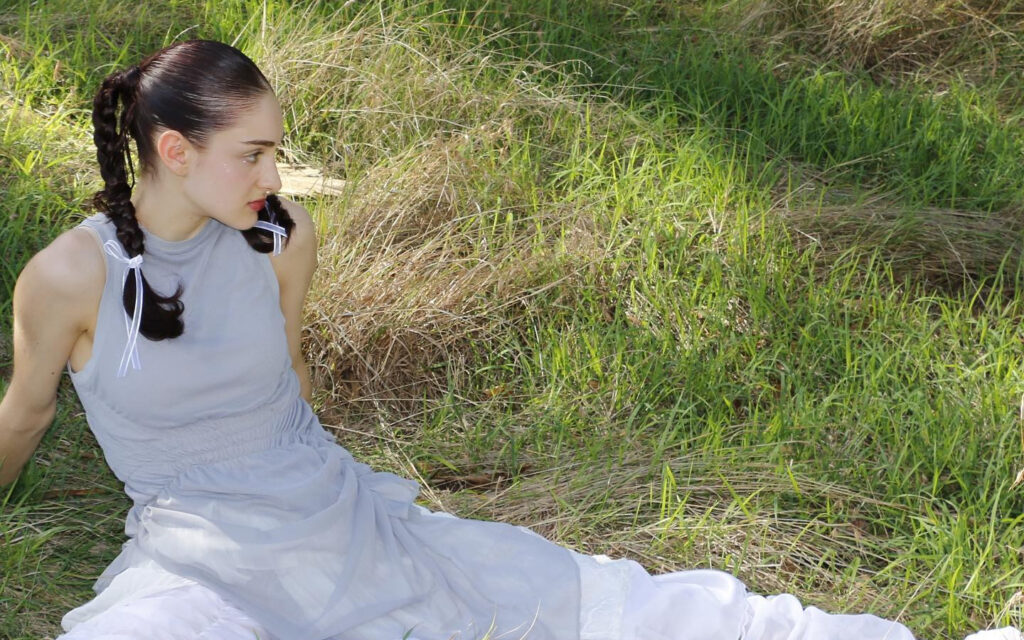 Heroines' is perpetually inspired by 'heroines'. Femininity and the historical narratives surrounding  it have always been a point of interest for Stella. Their first ever full collection will make reference  to one of Stella's favourite books, Picnic at Hanging Rock. Having studied the book in high school, Stella felt as though it would be a solid concept to base the garments on. Miranda, the heroine of the novel, is a character that represents the woe of women. She exists not only as  herself, but the projection of what it means to be a woman. Stella explains how elements of her  designs are often drawn from these ideas.  
"I want to maintain the ethereal aesthetic I've established in my brand. Miranda is very dreamy  and deemed as innately good, which I think is an interesting view on women. Is it because she's  beautiful? Is she actually kind? 
"The feminine themes throughout the book will be interesting to work with but also to challenge and make masculine pieces with this aesthetic. This runway is a chance to show off my conceptual designs that have referenced the book. I think in my career that's something I really want to do."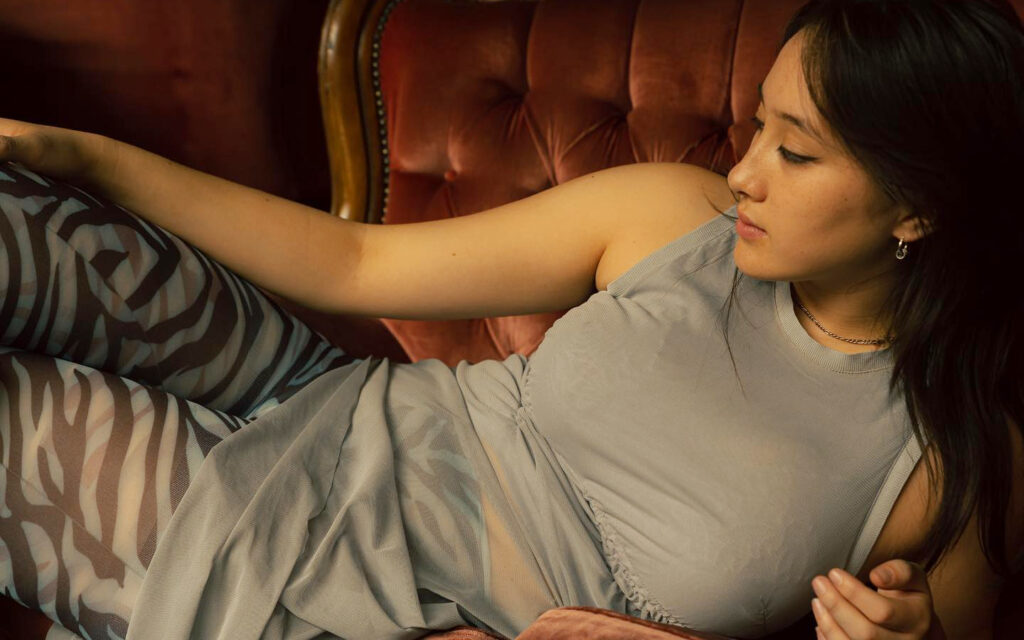 In addition to being conceptually inspired by the literature classic, Stella mentions using literal  symbols and quotes from the book as design features throughout her collection. 
"A quote that  stuck with me is 'Everything happens in the right time and place'. I find this quote very powerful", they explain.
Stella mentions incorporating this quote by exploring a new medium of fabric printing. After  having done the research, they found a local printing shop, Frankie and Swiss South Yarra. The  process is a fairly straightforward one, all within the online space. After sending through the desired print, Stella selects a fabric from the range they supply. Once the sample was produced and sent back, they were able to purchase the pre-printed fabric by the metre. 
Although Stella is mindful of the fact that she is producing new fabrics, she is happy to be supporting a small business in Melbourne. Conscious of the amount of fabric waste produced within the fashion industry, Stella speaks about her design process, which uses a lot of deadstock fabrics and sheets from op-shops.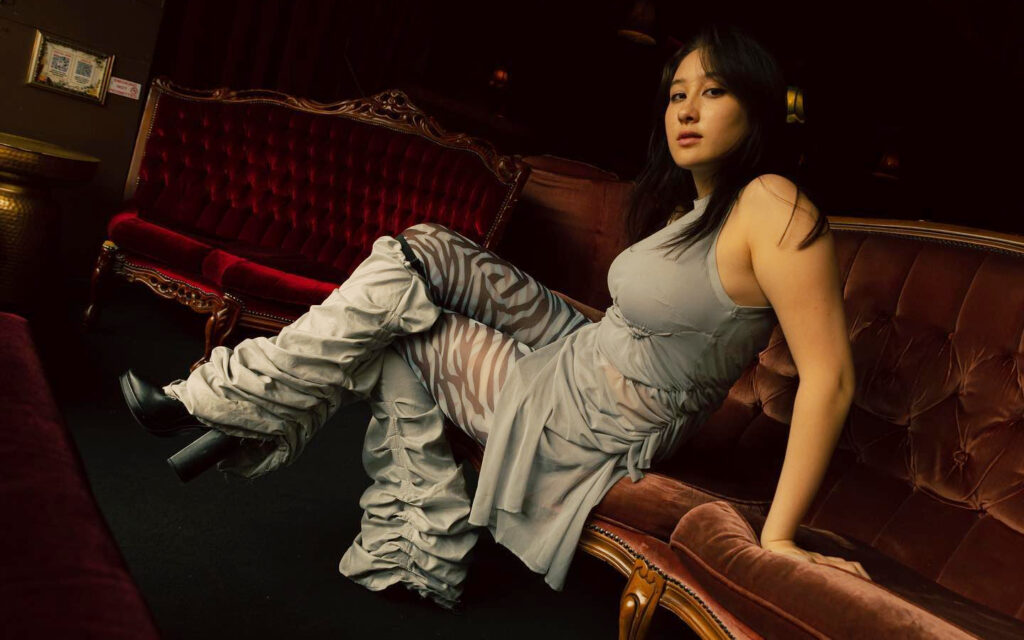 "I don't really want to buy any new fabric, I feel like there's already so much textile wastage in the world. I kind of like how different textiles I find at op shops will inspire a different design that I wouldn't have  otherwise thought of," says Stella.
Heroine's first ever complete collection will be debuted at REVIVAL III on Friday, 26 May, 2023. A chance to grow and  expand as a creative, Stella looks forward to showcasing years of hard work and dedication. 
"I've never had to do this before, it's nice to get a taste of what it's like. It's also an amazing  opportunity to meet people. I'm really excited to get to know everyone that's a part of it. Hopefully  I can get my name out there a bit more."
See Heroine on the runway on FRIDAY 26 MAY from 7:30pm at The Third Day in North Melbourne.
BUY TICKETS NOW! www.trybooking.com/CHIAL